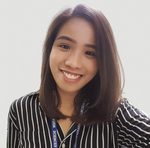 Jen is a registered occupational therapist with the College of Occupational Therapists of Ontario. She has clinical training and experience in enabling individuals with disabilities, including individuals with cognitive and communication impairments to engage in the daily activities that are meaningful to them.
She is a graduate of the Department of Occupational Science and Occupational Therapy at the University of Toronto. She received the Most Outstanding Research Project Award for her graduate research project which focused on the potential of a model of service (i.e., modified treatment mall) in addressing occupational imbalance and deprivation and social isolation in secure psychiatric settings.
Jen has worked as a research coordinator at the University of Toronto for 3 years and is currently involved in multiple qualitative and mixed-method research studies within the Department, one of which is exploring the critical characteristics of housing for individuals with a concurrent traumatic brain injury and mental illness/addictions. She contributes to the research-related, knowledge transfer, and administrative activities of the ABI Research Lab.