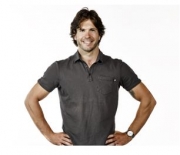 Enrico L. Quilico, B.Ed., M.A., Ph.D. (student)
Enrico is a doctoral student at the University of Toronto in Rehabilitation Science. His undergraduate degree is from Concordia University and his graduate degree is from McGill University. Enrico's runs a community-based physical activity program for people with moderate to severe traumatic brain injuries out of the YMCAs of Quebec. The Social Sciences & Humanities Research Council, Sports Canada, and Société Inclusive currently support his doctoral research.
Enrico teaches English, Humanities, Physical Education, and Nutrition at the CÉGEP level.  He also works in the fitness industry through the YMCAs of Quebec where he specializes in corrective conditioning and sport specific performance. Enrico is a competitive swimmer, marathoner and triathlete. In 2016, he completed the Lake Placid Ironman and rose over $10, 000 for Brain Injury Canada.