PhD Level
Halina (Lin) Haag, MSW, RSW
Lin Haag is a PhD student in the Lyle S. Hallman Faculty of Social Work, Wilfrid Laurier University researching in the areas of disability studies, traumatic brain injury, and acquired chronic illness & injury. Lin's current research  is on the gendered experience of traumatic brain injury and the barriers encountered by marginalized women in the areas of mental health, return to work, and social inclusion. Lin has received numerous awards including a CIHR Strategic Training Fellowship in Interdisciplinary Primary Healthcare Research and the Hilary M. Weston Scholarship for research in mental health.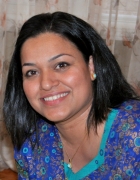 Reema Shafi, MA, BSc. OT Reg.
Reema Shafi has a Bachelors in Occupational Therapy (1995) and a Masters in Psychology (2002, Ohio State University), with a special interest in Psychobiology and Behavioral Neuroscience. Her research interest lies in understanding the functional organization of neuronal networks and their influence on cognitive information processing in healthy adults, post-injury (mild traumatic brain injury) and aging. Her PhD project is exploring the link between repetitive mild traumatic brain injury and Alzheimer's disease in women survivors of Intimate Partner Violence using resting state fMRI. As an occupational therapist, Reema has coordinated and implemented a number of successful return-to-work programs. Through her research, she is also examining the role of workplace accommodations in successful employment outcomes after traumatic brain injury.
Current project #1: Investigating the role of accommodations in facilitating return-to-work after a traumatic brain injury. Research Keywords: Return To work, employment outcomes, workers' compensation; accommodation; assault; work-related TBI; disability prevention; vocational rehabilitation
Current project #2: Repetitive mild traumatic brain injury a risk factor for Dementia/Alzheimer's Disease in women survivors of Intimate Partner Violence – a pilot study. Research Keywords: Repetitive mild traumatic brain injury; Alzheimer's Disease; rs-fMRI; DTI; cognition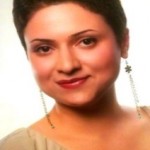 Sareh Zareshenas, MSc, BSc. OT Reg.
Sareh is a PhD student co-supervised by Drs. Nora Cullen and Angela Colantonio at the Rehabilitation Sciences Institute, University of Toronto. She completed her Bachelor's and Master's degrees in occupational therapy in Iran and has ten years of clinical and teaching experience, with a focus on neurological and psycho-social disorders.
Chen Xiong
Chen completed his Master of Science degree in the Rehabilitation Sciences Institute, University of Toronto, and is entering the PhD program in September 2016. He received a Bachelor of Health Sciences (Honours) degree from McMaster University. Chen's MSc project investigates the technology needs of older adults with dementia and their caregivers. His doctoral research will be in the same area.
Masters Level
Melissa Biscardi
Melissa Biscardi is doing a MSc under the supervision of Dr. Colantonio in the Rehabilitation Sciences Institute. She has a clinical background in nursing and rehabilitation, and this has fueled her interest in brain injury rehabilitation research. Melissa's thesis examines women's long term reproductive health outcomes after traumatic brain injury. Melissa maintains a small clinical practice treating musculo-skeletal and neurological injuries using principles of functional neurology. Research Keywords: Long term outcomes of concussion and TBI; interventions for improving return to work/play for women with brain injury; concussion/brain injury among female martial artists; concussion/brain injury and PTSD among female veterans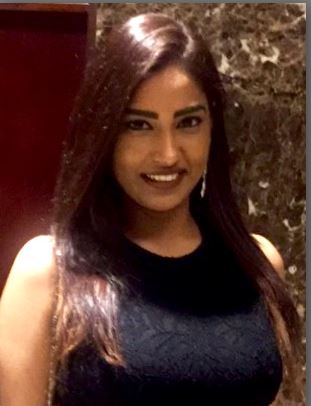 Andrea D'Souza
Andrea is completing her MSc under the supervision of Dr. Angela Colantonio at the Rehabilitation Sciences Institute. She completed her undergraduate degree in Biology and Chemistry at the University of Toronto Mississauga, and has previously contributed to the lab as an undergraduate intern. Andrea's project will focus on traumatic brain injury (TBI) experiences and outcomes through a sex- and gender-specific lens, with the goal of informing the development of educational intervention materials about TBI.
Research Keywords: TBI; sex; gender and gender roles; intersectionality; knowledge translation interventions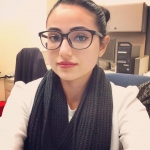 Graziella (Grace) El-Khechen-Richandi
Graziella is beginning her MSc in the Rehabilitation Science Program at the University of Toronto. She holds an undergraduate degree in the Specialist Psychology program from the University of Toronto Scarborough Campus. She comes from a research background in multisensory integrational and stroke rehabilitation. Her passion lies in improving the recovery outcomes of traumatic brain injury (TBI) survivors by using an intersectional lens of examination and a multidisciplinary approach.
Research Keywords: Traumatic brain injury, Women's health, intersectionality