Principal Investigator
Angela Colantonio, PhD, OT Reg. (Ont.)
Angela Colantonio holds a CIHR Research Chair in Gender, Work and Health and is the Director of the Rehabilitation Sciences Institute, University of Toronto. She is a Professor in the Department of Occupational Science & Occupational Therapy; a senior scientist at the Toronto Rehabilitation Institute-UHN; an Adjunct Scientist at the Institute for Clinical Evaluative Sciences; and a Fellow of the Canadian Academy of Health Sciences, the American Congress of Rehabilitation Medicine, and the American College of Epidemiology. Dr. Colantonio received her PhD in epidemiology and public health from Yale University, an MHSc in Community Health from the University of Toronto, and a BSc in Occupational Therapy, also from the University of Toronto.
Coordinator
Natalia Noel Smith, MA
Natalia Smith has been with the ABI Research Lab since November 2016. She holds a Masters of Arts in Critical Disability Studies from York University with a focus on mental health geography, disability rights, and transnational theories of disability. She earned her BA in Creative Writing from the University of British Columbia, and studied Women's Studies and African American history at the University of Washington, Seattle.
Research Associates
Bhanu Sharma, MSc
Bhanu Sharma is coordinating a study on occupational traumatic brain injury. He completed his MSc in cognitive neurorehabilitation at University of Toronto. His research interest is TBI at the level of brain and behaviour.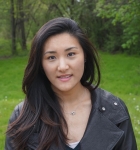 Vincy Chan, MPH, PhD
Vincy Chan completed a PhD under the supervision of Dr. Angela Colantonio in the Rehabilitation Sciences Institute and a MPH in Epidemiology from the Dalla Lana School of Public Health, at the University of Toronto. Her dissertation examined the health service use of children & youth with acquired brain injury in Ontario, Canada. Vincy has received numerous graduate awards and fellowships, including the Ontario Neurotrauma Foundation Jane Gillett Pediatric ABI Studentship, a CIHR Doctoral Research Award in Pediatric Oncology, and a Brain Canada CIBC Brain Cancer Training Award. She is currently the project manager and lead analyst for the Ontario Acquired Brain Injury Dataset, the first surveillance dataset that captures both traumatic and non-traumatic brain injury across the continuum of healthcare in Ontario, Canada.
Current project: A population based perspective of acquired brain injury across the lifespan. Research keywords: Epidemiology; health services; International Classification of Diseases; pediatrics; aging; healthcare administrative data.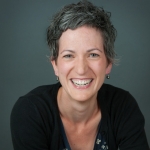 Julia Gray, BFA, MA, PhD(c)
As an artist-researcher, I am a writer and director with my roots in theatre. I came to work in health research when Dr. Colantonio saw some of my work and invited me to collaborate with her on a research-informed play to improve the lives of people living with a TBI. That play, 'After the Crash',  has toured extensively and been the subject of a CIHR-funded evaluation. Since that project, I have continued to work in health research and have collaborated on many arts-based knowledge translation projects. I am currently completing my PhD at Ontario Institute for Studies in Education, University of Toronto which explores the creative process for theatre as a form of health research.
Thesis Title:An Aesthetic of Relationality: exploring the intersection of embodiment, imagination and foolishness in research-informed theatre. Research Keywords:Research-informed theatre; arts-based knowledge translation; arts and health initiatives; theories of embodiment and imagination; socio-cultural approaches to aging.